PicUp: The New Era of Customer Service Calls
In October 2022 Vibranium.VC added a new startup to its portfolio — an Israeli AI-powered optimization and personalization platform PicUp that adds customized interactive digital layers to outbound calls.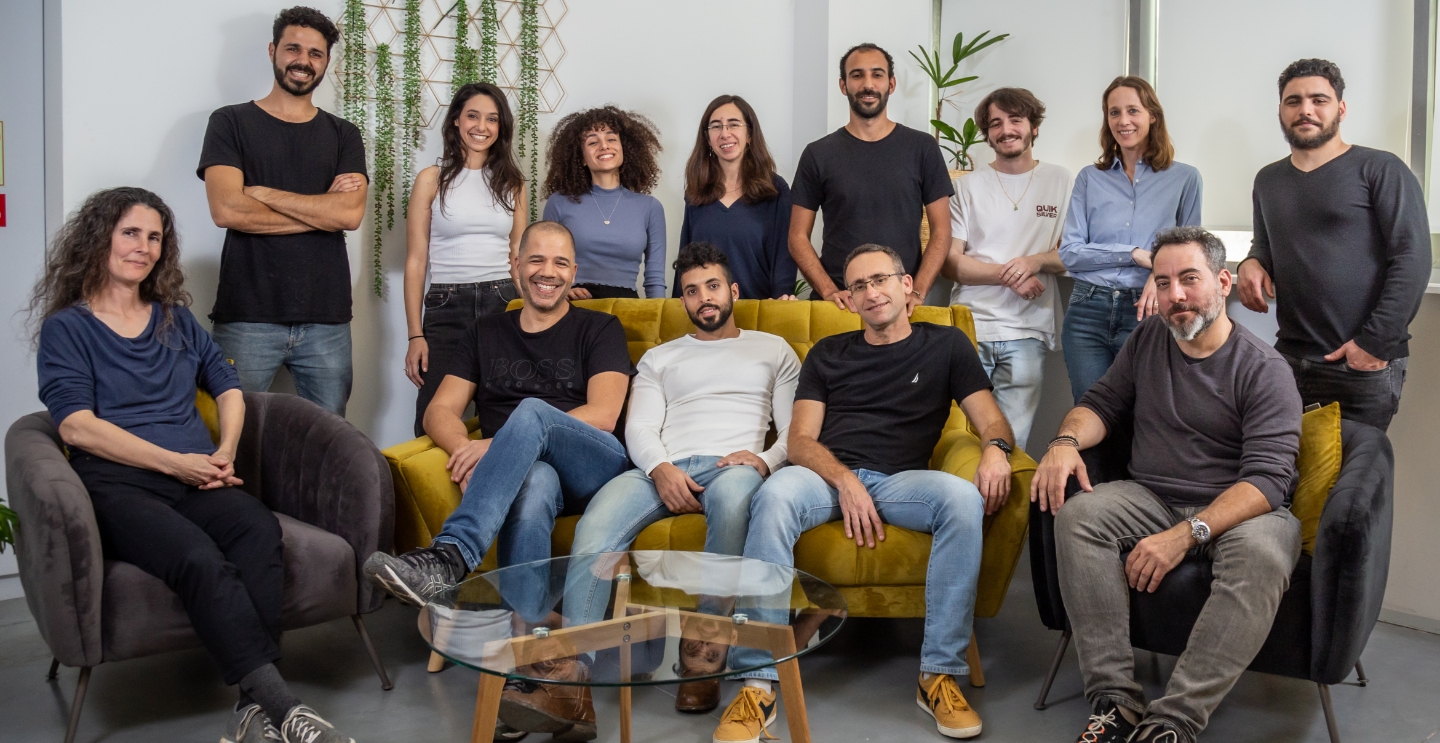 For us, every startup is a true hero. We know that raising funds is a difficult task that requires time and effort from the whole team. We want to know more about each project — its story, ups and downs, challenges and valuable lessons learned along the way.
To start us off, here is the story of PicUP, told by its CEO Lior Shacham.
Where it all started
Our journey began many years ago in Israel. When I was 4, I lived in the same apartment complex as my best friend, Ofir Oron, who is now also my co-founder. Our fathers had engineering experience and designed a system that allowed us to talk to each other from our own homes on different floors. All of this was long before the wide-scale adoption of mobile phones and even before the landline arrived in our neigborhood, so it was a pretty fascinating development in our lives. This early experience in communication between us contributed to a later interest in telecom combined with a desire to make the tech behind it better.
When Ofir and I reconnected years later, we wanted to transfrom our love for "communication" into something bigger. So we started by addressing the main problem: that little green call button with limitless untapped potential has seen very little change since the invention of the modern phone. We knew that phone call technology could do much more, so we decided to resolve what we saw as a truly global issue.
From then on we set out on a mission — to create an advanced, interactive phone call experience for everyone that continues evolving even today.
People matter
Every startup is nothing without a team that shares values and goals. We belive that the formula for success is a combination of talent and motivation. It is important for us that our people are "all-in", dedicated and committed to the project. But in today's world, it doesn't mean they have to be in the same office, or in any way similar to each other. Our original team consists of Israeli employees, but as we grow, we are hiring people from all over the world. They bring wisdom, knowledge, connections and additional skills.
Bumpy ride
From the very beginning, it was clear to us that we had identified a significant pain point for organizations and their customers. At the same time, developing the technology that would provide a solution is not always easy — we encountered many challenges along the way.
Back in Israel, it was hard to find a leading global client that would help us prove our case.
Fortunately, Vodafone trusted us. While working with them, we managed to justify that our product provides a breakthrough when it comes to contacting customers. We scaled our technology to dozens of millions of devices.
Technology scaling still continues to present challenges. For example, we realized at a certain stage that we had to develop a much wider and more comprehensive platform to connect our technology to various clients, call centers, environments and end-user devices. Bumps are always there, but they are part of the journey. With every hurdle you overcome, you gain another competitive advantage.
Challenge accepted
Getting huge telecom companies and financial institutions to integrate a small tech startup into their consumer apps, and deploy updates to dozens of millions of devices isn't difficult…it's almost impossible! We had to overcome every existing technological, security, privacy, and usability barrier, as well as to convince them to go forward with implementation, or otherwise run the risk of being left behind.
A few VCs turned us down along the way, but we learned later they actually contributed to our success.
Their feedback allowed us to improve and focus on the right business direction. It can be frustrating to get a "no", especially when you hear it over and over again, but it certainly makes you stronger and more resilient.
Entering the US market
Given that we are based in Israel, and most of our initial activity was in Europe, it was not easy to enter the US market. The distance and the time difference are occasionally tough to manage, on top of different phone call regulations and messaging platform diversity. However, the "pain" we solve and the values we bring to the table are the same, and the first results of our platform in the US are already very positive, so we're confident the US will soon become a huge market for us.
We're building a platform that can serve almost every company worldwide. I believe that in 5 years, digital calls from businesses that combine voice with visual layers and virtual enhancements will become the standard for modern conversations. And I see PicUP as the team driving that change.